Philippe Generali – President & CEO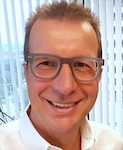 Philippe Generali is the President/CEO of RCS and Media Monitors worldwide. He joined RCS USA in 1996 as Product Manager and served as Vice President of Operations. In 2000, Philippe was promoted to President of RCS.
In 2003, he created a new division, Media Monitors, the highly successful market research company that employs RCS fingerprinting technology with several data production centers around the world. In 2007, Philippe added the duties of President/CEO of Florical Systems division, a leading television automation company. In 2010, he took the helm of Mediabase and then in 2012 brought HitPredictor into the Mediabase family.
Prior to moving to the United States, Generali was the head of RCS Europe, where he spearheaded the company's growth for more than a decade. Generali is an established leader in computer technology and management, stemming from his early school days in radio, with a technical engineering background. He was the driving force behind the US music research index, Mscore and the listening analysis tool, Audience Reaction, for which he was granted several patents.
He is a member of EGTA and sits on the IRTS board. He holds a degree in Mathematics/Physics from the University of Orleans, and a Masters of Engineering from ENAC in France. Generali is an active member of the New York-based Market Research Council and from time to time immerses himself in data science classes at New York's Flatiron School. Generali is a regular speaker at broadcast industry events around the world. Some of the most recent include: NAB (Las Vegas), Broadcast Asia (Singapore), RadioDays Europe (Berlin), World Wide Radio Summit (Los Angeles), ARF (New York), and NextRadio (London).
Chip Jellison – EVP Technology and Development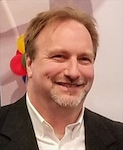 Chip Jellison is the EVP of Technology and Development leading our worldwide software development efforts across Media Monitors. Before joining Media Monitors, he got his start in broadcasting at Precision Media in southern New Hampshire. While with the company, he took on more and more responsibility moving from on air positions to more back office operational tasks including light engineering, production, music and traffic scheduling and keeping the computers running at the station.
In 1998, he joined Prophet Systems and quickly joined the development team on the Audio Wizard product, taking over Product Management and coding. He also joined the NexGen Digital development team early on taking on Product Management, and eventually leading the development team. During 2006, he worked with Philippe Generali on merging Prophet Systems into RCS and assumed his current position in 2007 when that merger was complete.
In his current role of the head of Technology and Development, he works with a first class team of product managers and developers to produce the next generation of tools to help our clients grow their business. Chip is listed in over a dozen patent filings.
Mike Powell – SVP, International Operations and Chief Compliance Officer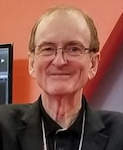 Mike Powell is a former British newspaper and radio journalist who hosted top-rated morning shows on several UK music radio stations before transitioning to station management. He was Program Director of County Sound (Guildford, UK) from 1984 to 1986 and then CEO from 1986 to 1991 – growing the group to eight radio stations. Powell designed the programming for award-winning station, Fox FM (Oxford) – a joint venture with Capital Radio (London).
After taking County Sound to a full UK stock market listing, he departed to form radio investment, research and management company, Infinity Radio, which set up Pirate FM (Cornwall) with Powell as launch CEO. Infinity then merged with UKRD Group where Mike became CEO – eventually building the group to well over 20 radio stations and associated companies.
While running UKRD, Powell played a key role in launching Manchester's Kiss 102 and served as launch CEO of Berkshire's Star FM. In 1995, he launched the new County Sound Radio Network consisting of County Sound Radio, 96.4 The Eagle and Delta Radio.
In 2001 Powell became Chairman of Infinity Media which then separated from UKRD to concentrate on digital platform technologies. In October 2002, he joined Media Monitors as Vice President of its International division.
Heather Dwyer – VP Global Finance & Administration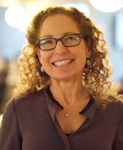 Heather Dwyer is a highly accomplished and innovative corporate finance executive with a proven track record of achievement in sales finance, financial planning/analysis, treasury and control. She implements new technologies to streamline operations and enhance efficiencies. Heather is known as a forward-thinking leader who identifies growth opportunities and ensures they are realized. Prior to joining Media Monitors Heather was a Director of Finance for PepsiCo.
Heather holds a MBA in Finance & International Business from NYU Stern School of Business.
Jon Earley – Managing Director, UK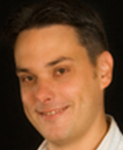 Jon Earley has worked in UK radio since 1989. He started as a producer and technical operator at Power FM in Hampshire where he first learnt RCS Selector. Jon became the UK's youngest head of music aged just 19 when he moved to Mix 96 in Aylesbury, which was the first small scale station in the county to use a computer based playout system.
After moving to Harris Studio Products as a consultant on automation systems, Jon co-wrote the successful application for the Southampton city radio licence and became Programme Controller and Drivetime presenter at SouthCity FM when it launched in 1999. Jon was later invited to join the station's board of directors.
Jon joined ENCO Systems UK as Operations Director in 2002 and three years later was appointed General Manager at RCS's UK office. He became Managing Director of RCS UK and Media Monitors UK in September 2011.
Chris Bean – VP Information Technology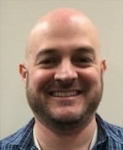 Chris Bean is the Vice President of IT at Media Monitors. Chris's responsibilities include planning the information technology future for the organization, as well as for the implementation and maintenance of current systems. Chris's background includes computer operations, computer programming and system design and is well-rounded and knowledgeable in all aspects of information technology.
Prior to being promoted Chris was the Support Manager at RCS Australia. While deeply involved with all aspects of radio Chris formed strong bonds with the entire professional radio community in Pacific Rim and beyond.
Barry Hill – VP of Customer Experience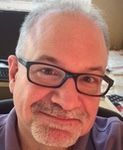 Barry spent 17 years behind a microphone at radio stations all over the country, as well as doing stints as a TV Weatherman and Standup Comic before joining RCS in 1997. He started on the phones as a Tech Support agent and over the next 20+ years moved through the Installation, Engineering and Sales departments, coming full circle today as the Vice President of Customer Experience. Passionate about customer service, Barry spearheaded the Media Monitors Customer Success initiative aimed at super serving our customers.
Today he manages all of Media Monitors Technical Support. Barry prides himself on being accessible, so if you ever have a suggestion, comment or complaint about Technical Support, you can reach him directly at Barry@mediamonitors.com.
Diana Stokey – VP Marketing Operations & Communications
Diana Stokey is the Vice President of Marketing Operations & Communications and manages all areas of Marketing for Media Monitors. Diana's background includes communications, advertising, promotions and trade show events.
Diana's work day revolves around creative thinking on new advertising campaigns, website management and events for our offices around the globe. She manages a team of media experts and regularly collaborates with broadcast industry publications.
Diana is an associate member of the Society of Broadcast Engineers and holds a degree in Business Marketing from the University of Nebraska. Diana has served as Chairwoman on the National Association of Broadcasters Exhibitor Advisory Council and currently sits on the International Broadcasters Convention (IBC) Advisory Board. Diana also holds a position on Banner Health's Hospital Board in her local community.
Krittika Banerjee – Director of Global Processing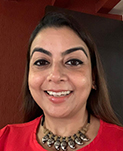 Krittika joined the Media Monitors management team in 2005. She transitioned from a breakfast jock (announcer) to working with a task force that changed the landscape of media monitoring forever. Under Krittika's direction Media Monitors (AirCheck) India office increased from 40 to 240 staff members. Krittika was promoted to General Manager in 2006.
As the Media Monitors business grew, Krittika worked on building two additional data centers. First in Malaysia in 2007, to build a plan for redundancy and increased business and then in 2008, in Santo Domingo focused on the Hispanic market. In 2010; Krittika was entrusted with the charge of all three global operations in Mumbai, Kuala Lumpur and Santo Domingo.
These three offices comprise the Global Processing Team (GPT) which is hundreds strong. This team is an ultimate example of cultural assimilation as three cultures (and distinct religions) come together to work and collaborate every day.